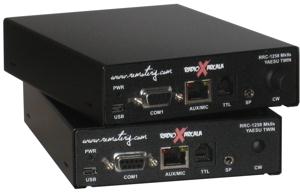 The Remoterig RRC-1258MkIIs Yaesu Twin is the products for the Yaesu Twin concept which is a high end concept for the serious ham who do not accept any compromise even when remote controlling his station.
RRC-1258MkIIs Yaesu Twin (DualRX) is a complete package with hardware and software for the Yaesu Twin Concept.
All needed cables are included and strapping is done with small PCBs (included). Only IP-configurations etc. is needed.
Learn more on the How it works page and at the learn more TAB above.
For prices check our Webshop or your nearest distributor.
Included in the package is:
Control-RRC
Radio-RRC
USB cable
Power cables (2 pc)
Cat 5 cable 2m (2 pc)
Mic cables (2 pc)
RS-232 cables (2 pc)
Audio cable
Key cable
Adapter from 1/8″ to 1/4″ (2 pc)
Adapter from 1/4″ to 1/8″ (2 pc)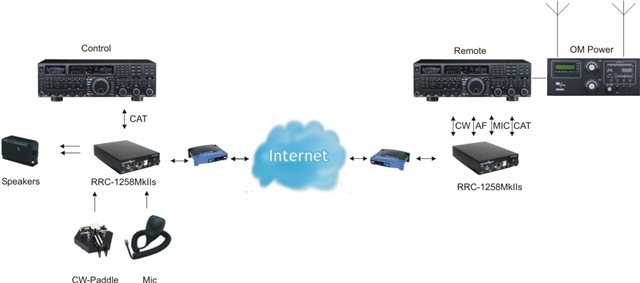 The Yaesu Twin concept is a high end concept for the serious ham who do not accept any compromise even when remote controlling his station. It was initially developed for controlling OH8X Radio Arcala which is one of the most impressive stations in the World. The concept is simple at the same time as it is extremely powerful. You use one Yaesu radio to control the other, and you can control every single function from the controlling radio. S-meters, Power meters etc will also be replicated to the controlling radio. The concept was initially developed to be used by two Yaesu FT-5000:s, but when it's now released to the public it will also work with FT-450, FT-950, FT-2000 and FT-9000 in pairs. Combinations of them can also be used, a FT-5000 can be controlled by a FT-950, FT2000 and FT-9000 also. There is a specially designed package for the Yaesu Twin concept, including the Yaesu Twin RRC-boxes the special firmware and all necessary cables. There is no need to open the boxes, no strapping are needed only setup of IP-addresses etc. Remember that you can use the controlling radio locally also if you switch off the RRC.

More information is available in the pdf manual which can be downloaded here.

The standard RRC-1258MKIIs with firmware versions from v2.66 will also support the Yaesu Twin concept.

Included in the package is:

Control-RRC
Radio-RRC
USB cable
Power cables (2 pc)
Cat 5 cable 2m (2 pc)
Mic cables (2 pc)
RS-232 cables (2 pc)
Audio cable
Key cable
Adapter from 1/8″ to 1/4″ (2 pc)
Adapter from 1/4″ to 1/8″ (2 pc)
Control Site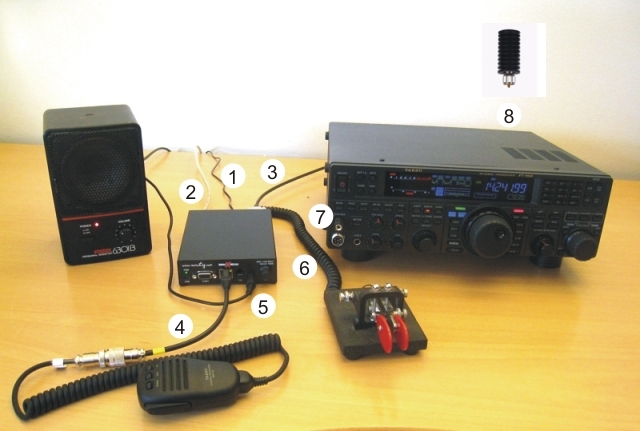 Radio Site