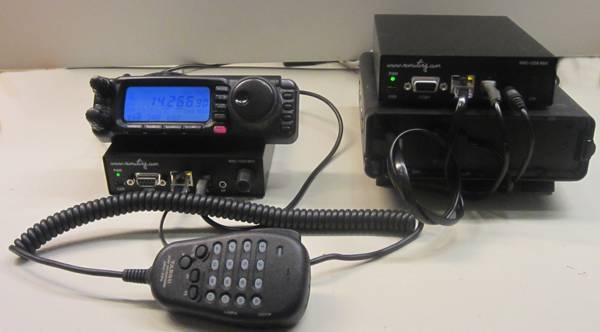 Yeasu FT-100 can be used with Remoterig, but it's a little bit more complicated as it's not enough with putting straps in place, there need to be attached a few resistors and a optocoupler to the strapping socket. You also need to have the orginal separation cable witch are not available any more. You have to cut the cable in two pieces and crimp RJ12 modular connector to them. You also need to have the RRC hardware version 7.
If you have RRC:s of version V6 or earlier look here->
If you are willing to put the neccesary effort on the modifications the setup works great.
The software settings are the same as for FT-857.
Drawings for the cables are available here ->
Drawings  for strappings below.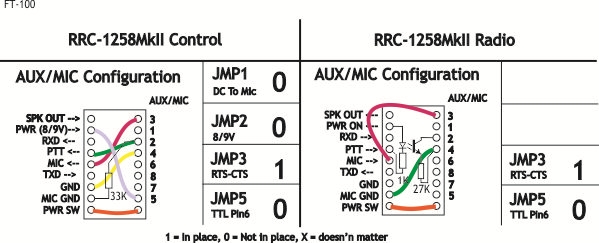 Above you can see how the straps and resitors should assembled. For the Radio-RRC i recommend to solder the components and straps in a 18 pin component socket, like the one on the picture below, so you do not need to solder direct to the socket on the PCB which then will be damaged.