Since it has been more difficult to buy real CT-17 interface boxes we will now provide our own solution. This is primarly design to be used when you want to control a IC-7100 via the CI-V interface at the same time as you use the frontpanel. It's also useful if you want to use the RRC-Nano App with IC-7100. Of course it can also be used for any ICOM radio if you want to connect it to  RRC com2.
The interface is built in into a normal D-sub Housing and provide cables for CI-V, 12V DC-Input and 12V DC output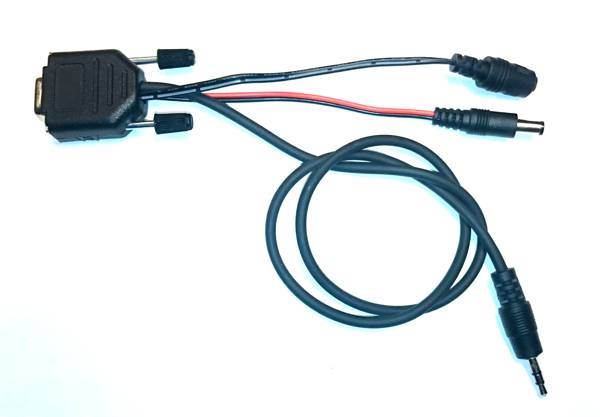 The piture below show how it's connected to the IC-7100.
You remove the 12V DC cable from the RRC and connect it to the 12V DC input cable from the adapter. The 12V DC output cable is then connected to the RRC.
The Dsub is connected to the RRC com2 and the CI-V  cable to the CI-V jack on the radio.